Looking to start your career with Mainstream? Explore our career options below and discover your full potential.
---
A Career with Mainstream
Our teams bring together top notch, dedicated professionals who build relationships and make difference everyday.
The diverse knowledge, skills and competencies of our people not only have been instrumental to our success to date but also have paved the way to a promising future.
At Mainstream, all tasks are outcome based and we pursue each task with a person-centred thinking approach.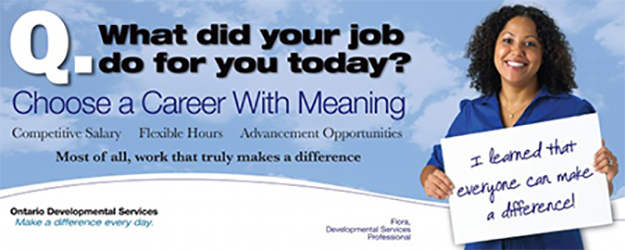 Our shared values and philosophy creates a unique culture that nurtures advocacy, collaboration and creative thinking and promotes individual rights and social inclusion.
We live and breathe the philosophy – "People Supporting People".
At Mainstream, we take ownership of our own personal and professional development and thereby demonstrate our commitment to continuous quality improvement and superior performance. Here we share our ideas, learn from each other and challenge our limits.
Above all, we are indebted to our volunteers. Our volunteers bring their expertise from all walks of life and offer their talents, time and commitment to help our participants achieving their goals.
If you think you have the right mix of skills, energy, and attitude and you can take up the challenge to make a difference, then Mainstream is the place you want to be.
Join Mainstream and let's make the difference together!!
---
Questions about our services? Looking to get involved?
Contact Mainstream today. We are here to help.