At Mainstream, we strive to improve the quality of life for people in Niagara with a developmental difference by providing a supportive and empowering environment.
---
We are here to make a difference!
Welcome to the website for St. Catharines Mainstream Non Profit Housing Project and Mainstream: An Unsheltered Workshop.
Together the two charitable non-profit corporations operate as Mainstream with a shared board of directors and senior management. We have provided progressive residential and day support services for adults with a development difference since 1984.
Today we are a fully accredited organization committed to building partnerships to create opportunities for the people we support , our volunteers and our employees to make the community a better place.
Our Mission
Our mission at Mainstream is to improve the quality of life for people with a developmental difference by providing a supportive environment that strives to empower individuals with the necessary skills and confidence for lifelong learning and growth for all citizens.
Get involved and learn how we make a difference!
---
---
Our Philosophy
The goal of Mainstream is, "That all people are able to develop their full potential as individuals with respect and dignity, enjoy integration into the community and have the opportunity to prepare for the future."
This goal challenges a community to have each of its people experience equality, individuality and social role valourization.
The dignity and self-respect that people enjoy in their own communities are a result of a supportive environment that fosters personal growth, self reliance and acceptance.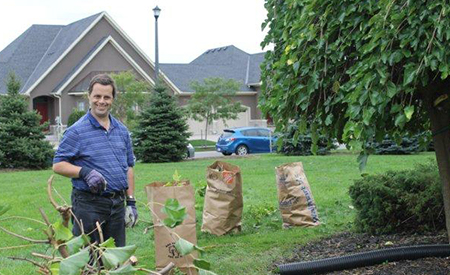 ---
Our Vision
In working toward our philosophical goal, Mainstream will provide the necessary resources and supports to ensure that individuals who have a developmental difference:
Have the opportunity to lead full and productive lives and have the ability to recognize and reach their potential in the competitive work force.
Are made aware of services and programs available to them in the community
Have access to affordable housing which enables them to experience independence with the benefit of support services
Be valued contributors in the community with due recognition of their accomplishments
Recognizing that our daily experiences go hand in hand with our quality of life, our aim is to provide the necessary tools that will enable each individual to:
exercise self-direction and ownership of choices
develop social skills and realize their full potential
deal with real life situations effectively
enjoy friendships and other supportive relationships
exercise their rights responsibly
Mainstream is about people supporting people. It upholds the ideals of mutual respect, the value of individuality and an open-mindedness toward the ever changing needs of its people.
---
Questions about our services? Looking to get involved?
Contact Mainstream today. We are here to help.